MVOCC Member Stuff For Sale
Use the Contact Us page to submit your cars and/or parts for sale.  You can send pictures too!  Members Only please!
---
FOR SALE
1992 Ford T-Bird - 3.8 liter V6 supercharged engine - manual transmission
Car has a little over 77,000 miles on it. Salvage title.
asking $7,000 OBO
---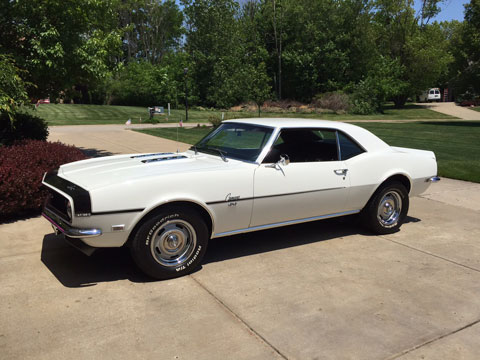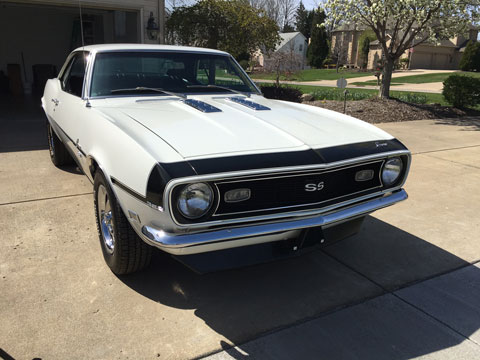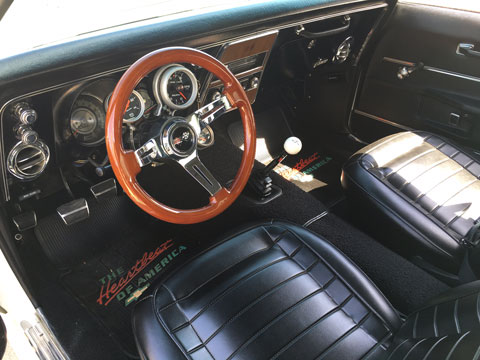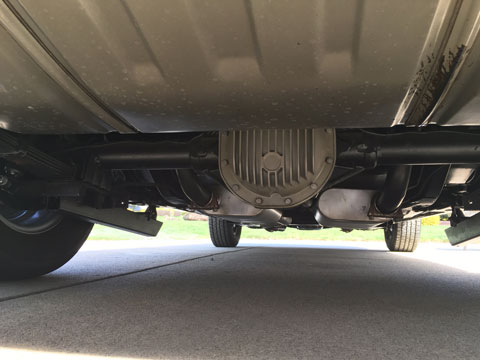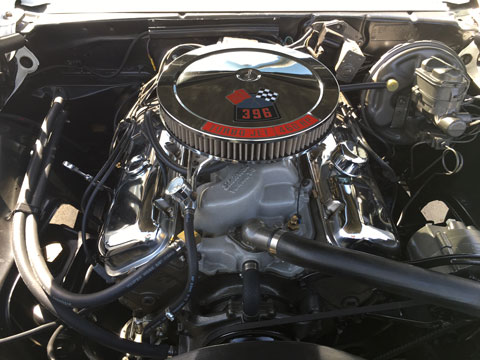 1968 Chevrolet Camaro SS, 396, 4-speed
This Camaro SS hails from Van Nuys, California, which was originally Grecian Green in color and now a beautiful, pure white w/clear coat with original black interior.  The car was subject to a complete nut & bolt restoration, down to bare metal over the course of a five-year restoration project.  Every major component was powder-coated and painted.  Many NOS parts including painstaking detail work went into restoring this fine car to original condition. The big block 396, standard bore, offers excitement with 325 horsepower and a Muncie M22 Rockcrusher, 4-speed transmission, coupled with a twelve-bolt rear end with 355 gears and Moser axels and Lakewood slap bars.  Comp Cams racing camshaft, CB 295T H-107 BMT Thumper.  A set of brand new BF Goodrich radials and stock wheels accompany her. This vehicle runs, sounds and looks breathtaking.  Due to the restoration, I am unable to authenticate if it's a number's matching 396 engine, but I am told by the restorer, and previous owner, as being matching. 
Asking $54,900, OBO
Serious inquires only. 
Contact:  Steve @ 330.550.7765
Email:
steverog@zoominternet.net
---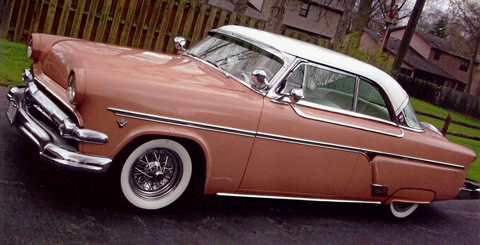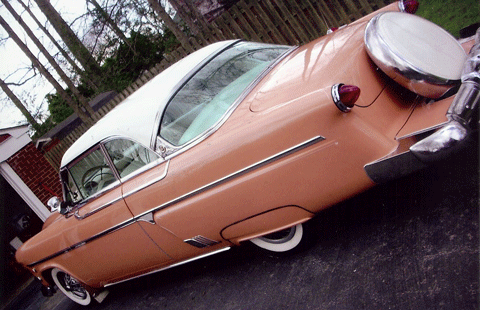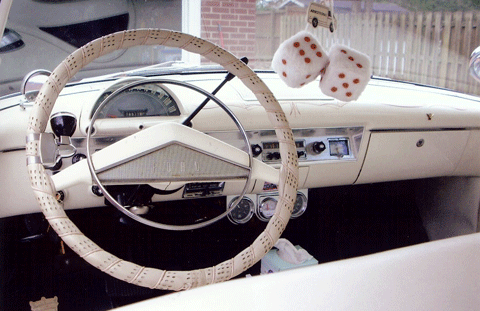 1954 Ford Victoria
Hardtop, automatic transmission, Coral and Ivory, tinted glass, new windshield, interior redone in original Ivory, 12 volt system, electric gauges, spotlights, stainless half sunvisor, bumpers rechromed, skirts, dual exhaust, rear antenna, wide white radial tires, new gas tank, new front stabilizer pins, new front brake flex hoses
Better than average body
$20,000
Bob Pennell Boardman, Ohio (330)758-1563
---
MVOCC Web Auto Classifieds is offered solely as a forum for you to utilize this service to buy and sell automobiles and car parts. MVOCC is not involved in any transaction between you and any other party who uses this service, and is not acting as your or any other party's agent. MVOCC cannot screen, censor or otherwise control the listings or any transactions, including whether a listing is accurately described, or whether a transaction will be completed as described by the seller or the buyer. Further, MVOCC cannot control or warrant the behavior of the users of the services. As such, your use of MVOCC Web Auto Classifieds is at your own risk, and MVOCC disclaims any liability with regard to use of the service and any actions resulting from your or any other party's participation in the service. You hereby agree to release MVOCC, its suppliers, service partners, agents, employees, consultants, officers and directors from all claims, demands and damages, whether actual or consequential, of every kind, whether known or unknown, disclosed or undisclosed, arising out of or relating to any and all listings, transactions, or any other use of MVOCC Web Auto Classifieds. Further, because MVOCC is not involved in any transactions between you and other users of the service, MVOCC cannot and will not be involved in resolving any disputes relating to any completed or uncompleted transaction for the purchase or sale of listed goods.
---
MVOCC reserves the right to cancel any listing at any time for any reason, with or without cause, and reserves the right to prohibit or restrict access to the Services to anyone at any time, with or without cause.
---