MVOCC Member Stuff For Sale
Use the Contact Us page to submit your cars and/or parts for sale.  You can send pictures too!  Members Only please!
---
---
---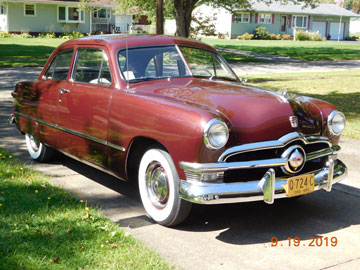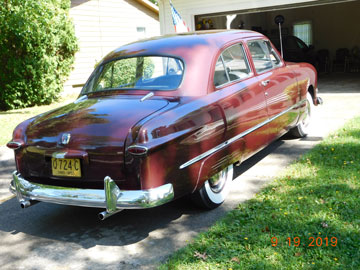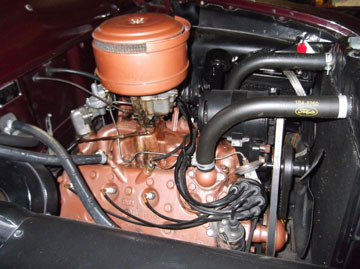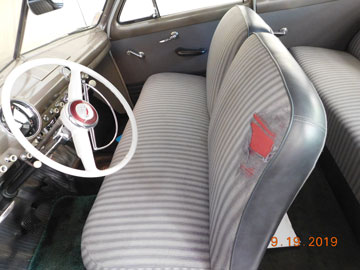 1950 Ford 2 door sedan
Ruby Red White wall tires 115,000 miles
Purchased from car collector member of Antique Automobile Club of America.
$12,500
Call Peggy 330-759-9669
---
MVOCC Web Auto Classifieds is offered solely as a forum for you to utilize this service to buy and sell automobiles and car parts. MVOCC is not involved in any transaction between you and any other party who uses this service, and is not acting as your or any other party's agent. MVOCC cannot screen, censor or otherwise control the listings or any transactions, including whether a listing is accurately described, or whether a transaction will be completed as described by the seller or the buyer. Further, MVOCC cannot control or warrant the behavior of the users of the services. As such, your use of MVOCC Web Auto Classifieds is at your own risk, and MVOCC disclaims any liability with regard to use of the service and any actions resulting from your or any other party's participation in the service. You hereby agree to release MVOCC, its suppliers, service partners, agents, employees, consultants, officers and directors from all claims, demands and damages, whether actual or consequential, of every kind, whether known or unknown, disclosed or undisclosed, arising out of or relating to any and all listings, transactions, or any other use of MVOCC Web Auto Classifieds. Further, because MVOCC is not involved in any transactions between you and other users of the service, MVOCC cannot and will not be involved in resolving any disputes relating to any completed or uncompleted transaction for the purchase or sale of listed goods.
---
MVOCC reserves the right to cancel any listing at any time for any reason, with or without cause, and reserves the right to prohibit or restrict access to the Services to anyone at any time, with or without cause.
---