Car Show News
MVOCC's 39th Annual Antique, Classic & Special Interest
Car Show
Sunday, August 6th, 2017 at Boardman Park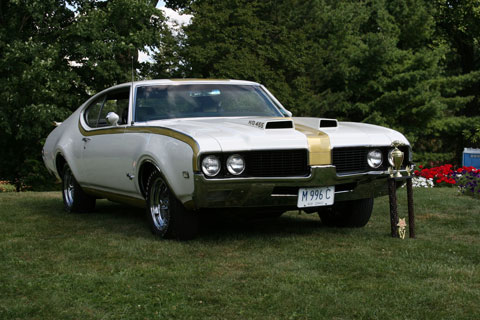 2015 Authentic Winner
Mike Drozdibob - 1969 Hurst Olds 442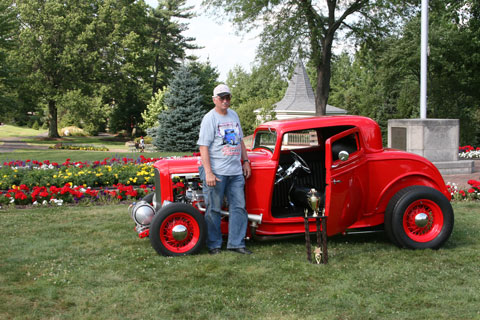 2015 Modified Winner
Jerry Migletz - 1932 Ford Coupe
ONE OF THE BEST SHOWS IN OHIO AND WESTERN PENNSYLVANIA!
FREE SPECTATOR ADMISSION
---
---
Awards
PARTICIPANT'S CHOICE AWARD
Sponsored by Valley Graphics, Niles, Ohio
PRESIDENT'S CHOICE AWARD
Sponsored by Nationwide Industrial Supply, Boardman, Ohio
BEST OF SHOW TROPHY
Authentic Vehicles sponsored by John Kufleitner Salem/Columbiana Chrysler/Jeep/Dodge
BEST OF SHOW TROPHY
Modified Vehicles sponsored by Bodine-Perry LLC
---

PARTICIPANT'S CHOICE AWARD
Joe Protain - 2014 Dodge Shaker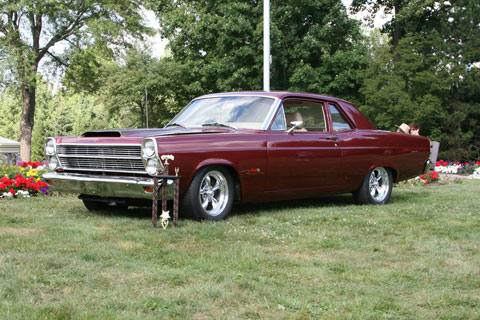 PRESIDENT'S CHOICE AWARD
Dick Banick - 1966 Ford Fairlane
2015 Show Class Winners - 1st Place
Class #1 - Bill Dodgson - 1909 Reo
Class #2 - William Gilliland - 1930 Ford Model A
Class #3 - Ron Dearth - 1932 Buick
Class #4 - Robert Zwicker - 1940 Ford
Class #5 - Norm & Janyne Smith - 1950 Crosley
Class #6 - Dave Williams - 1933 Ford
Class #7 - Jeff Sangregorie - 1965 Ford Truck
Class #8 - Tom & Mary Jane Hall - 1965 Volkswagen Beetle
Class #9 - Ken & Linda Sallaz - 1958 Ford Ranchero
Class #10 - Gerald & Joyce Benyo - 1965 Chevrolet Impala
Class #11 - Randy Paxton - 1967 Dodge Coronet R/T
Class #12 - Jim Person - 1971 Chevrolet Camaro RS
Class #13 - Ron Huffman - 1979 Lincoln
Class #14 - Nick Funari - 1986 Chevrolet Corvette
Class #15 - Angie & Mike Pastello - 1989 Chevrolet Corvette
Class #16 - Nancy Hank - 1956 Ford Thunderbird
Class #17 - Dave Leidich - 1957 Chevrolet
Class #18 - Debbie & Larry Lacivita - 1930 Ford Model A
Class #19 - Bob Smith - 1955 Chevrolet 210
Class#20 - George David - 1969 Chevrolet Chevelle
Class #21 - Vicki & Keith Owens - 1968- 1/2 Ford Mustang GT/CS
Class #22 - Gary Hazelip - 1969 Ford Mustang
Class #23 - Ken Staats - 1953 Oldsmobile
Judged Classes
Please determine what class your car(s) is/are in from the following list
Example: a 1928 Chevrolet Touring car would be in class No. 2
---
No. and Class Description
---
1. Rat Rods
2. Cars through 1931
3. Cars 1932 through 1936
4. Cars 1937 through 1942
5. Cars Post WWII - 1954
6. Truck/Commercial - all through 1990, modified including 4 wheel drive
7. Truck/Commercial - Stock all through 1991
8. Foreign Cars All through 1991
9. Special Interest Cars 1955 - 1960
10. Special Interest Cars 1961 - 1965
11. Special Interest Cars 1966 - 1969
12. Special Interest Cars 1970 - 1973
13. Special Interest Cars 1974 - 1991
14. Corvettes 1953 - 1991 Stock
15. Corvettes Modified through 1991
16. Thunderbirds 1955 through 1957
17. Chevrolets 1955 through 1957
18. Street Rods including Trucks - pre 1948
19. Street Machines, Modified Cars 1949-1966
20. Street Machines, Modified Cars 1967-1991
21. Mustangs 1964 1/2 - 1991 Stock
22. Mustangs 1964 1/2 - 1991 Modified
23. Lead Sleds & Radical Customs - All thru 1991
24. Special Interest Cars & Trucks 1992 thru present and Replicars (Participant's Choice Award)
25. Show Cars not judged

---
Download a copy of the Car Show Registration Form here.
Pre-registering earns you a free T-shirt!
---
General Rules
IMPORTANT POINTS TO REMEMBER
1. Please pre-register to speed entry on show day. Pre-registration accepted until July 30th, 2016.
2. Dash Plaques to the first 250 cars only. Come early and avoid disappointment.
3. Gates open at 8:00 a.m. and close at 1:00 p.m sharp for all entries.
Avoid disappointment, be on time!
4. Judging will start promptly at 1:15 p.m. Awards presentation at approximately 4:00 p.m.
5. All cars with "FOR SALE" signs will be in the car corral and are not to be on the show field.
6. MVOCC Member's cars will not be judged. MEMBERS NOT ELIGIBLE FOR DOOR PRIZES OR AWARDS.
7. Vendor spaces assigned on a first come, first serve basis.
8. It is suggested that each vehicle have a fire extinguisher.

NOTE: Cars with minor changes, such as wheels, stereos, paint color, etc. may be shown in "Original" classes but will be judged accordingly.
---